Finding great care providers for ongoing care is stressful. Our mobile app and digital platform make it easier. All types of care, all in one place.
Care.com is the world's largest online destination for finding and managing family care. Hundreds of leading companies offer their workforces unlimited, premium access to Care.com. They know that supporting employee care needs increases productivity, decreases absenteeism, and supports working parents.
Care.com membership grants unlimited access to a network caregivers to find ongoing care for children, adults, seniors, pets, and more. Need a nanny? We've got it covered. House need cleaning? We can help you with that, too. Our solution aims at work‐life integration.
Want to know when to use your Care.com Membership vs. Subsidized Backup Care? This will help.
Inspired by a mission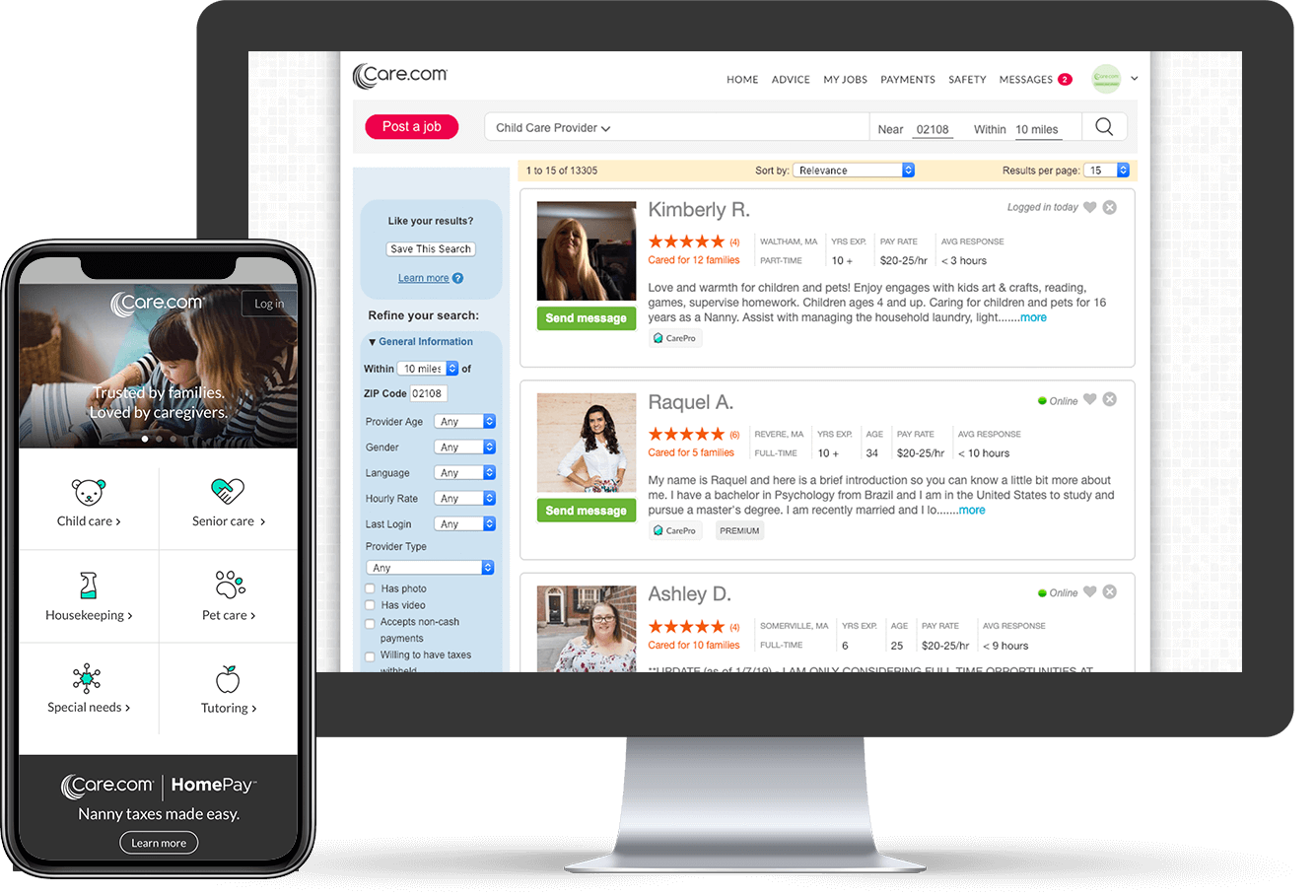 I think it a great service for people in need of assistance with their loved ones or themselves, pets, cleaning, etc... it is also great service for those seeking work!
Care.com Member
Excellent service, would highly recommend to anyone!
Care.com Member
✕
We are the leaders in care. Want to learn more?
Our best-in-class care services help employees feel supported and be more productive.
Contact us