Impacting the future of work.
Care benefits are no longer optional, they are essential. The world's leading organizations rely on Care@Work to offer their employees flexibility and choice — like backup care for children and adults, senior care solutions, and access to the largest online community for finding care, Care.com.
The need for care doesn't discriminate. When employees have peace of mind that their loved ones are being properly cared for, productivity goes up. Absenteeism goes down. And top talent wants in.
Consumer‐
first

technology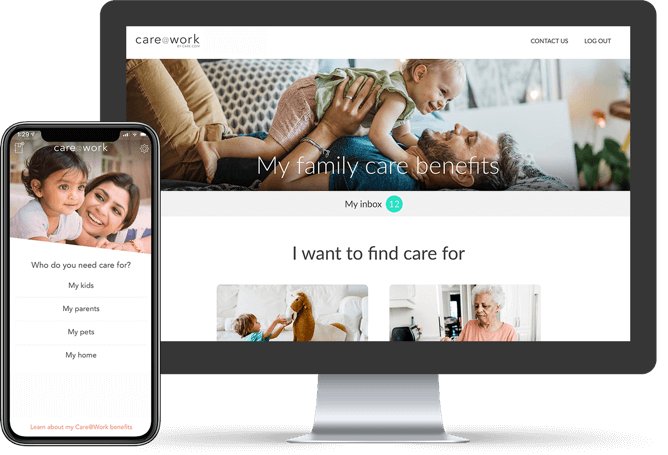 Track ROI easily