View Job
We're sorry, this job has already been closed.
Nursery Caregiver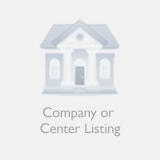 Job Description:
We are seeking a Nursery Caregiver at Lakewood United Church of Christ, an Open and Affirming congregation. This person will care for our youngest in the congregation, infant through 3 years old on Sunday mornings during worship. The Nursery Caregiver is responsible for creating a safe, warm, and welcoming space, caring for the children, and light cleaning after the children leave.
Sundays: 9:15 - 11:30 a.m. at $50/day

Holidays/Special Services (Christmas Eve and Easter): $30. 00/hour with two hour minimum ($60/day)

The Nursery Caregiver may occasionally be asked to cover additional hours on Sundays. Additional hours (excluding holidays) will be compensated at $20/hour, with a two hour minimum per day.

There is no paid vacation or sick leave. The Nursery Caregiver is responsible for communicating all absences and/or tardiness (planned or emergency) to the Associate Pastor with as much advance notice as possible.

In the event that the Nursery Caregiver is not needed for a scheduled two-hour shift (e. g., the worship service is cancelled due to weather), the Nursery Caregiver will receive the regular rate for that day.

The Nursery Caregiver will follow all COVID-19 protocols, and work with the Associate Pastor to ensure nursery COVID-19 protocols are up to date. In addition, anyone working with children at Lakewood UCC must be fully vaccinated.
Desired Qualifications:
Less than 1 year of experience
Age Groups: Infant , Toddler , Preschool
High school degree
First Aid Training, CPR Training
The Nursery Caregiver must be fully vaccinated for COVID-19
Additional Information:
Detailed Schedule:
| Availability | Sun. | Mon. | Tue. | Wed. | Thu. | Fri. | Sat. |
| --- | --- | --- | --- | --- | --- | --- | --- |
| Early Morning (6am-9am) | | | | | | | |
| Late Morning (9am-12pm) | | | | | | | |
| Early Afternoon (12pm-3pm) | | | | | | | |
| Late Afternoon (3pm-6pm) | | | | | | | |
| Early Evening (6pm-9pm) | | | | | | | |