Get your company's name out there
A business profile on Care.com lets you reach families and caregivers.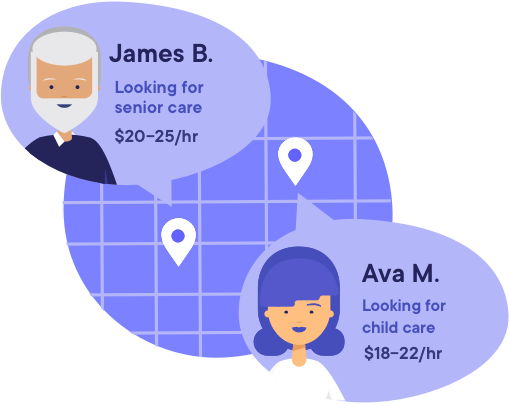 Families on Care.com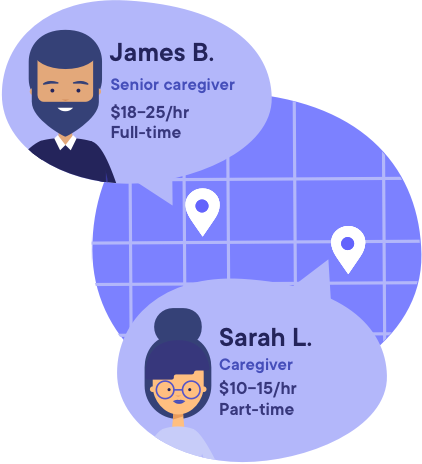 Caregivers on Care.com
Marketing Solutions
Attract new customers to your business with a custom profile listing rates, hours, reviews, and more.
Connect matching families with your business
Receive qualified leads from families
Proactively message families looking for care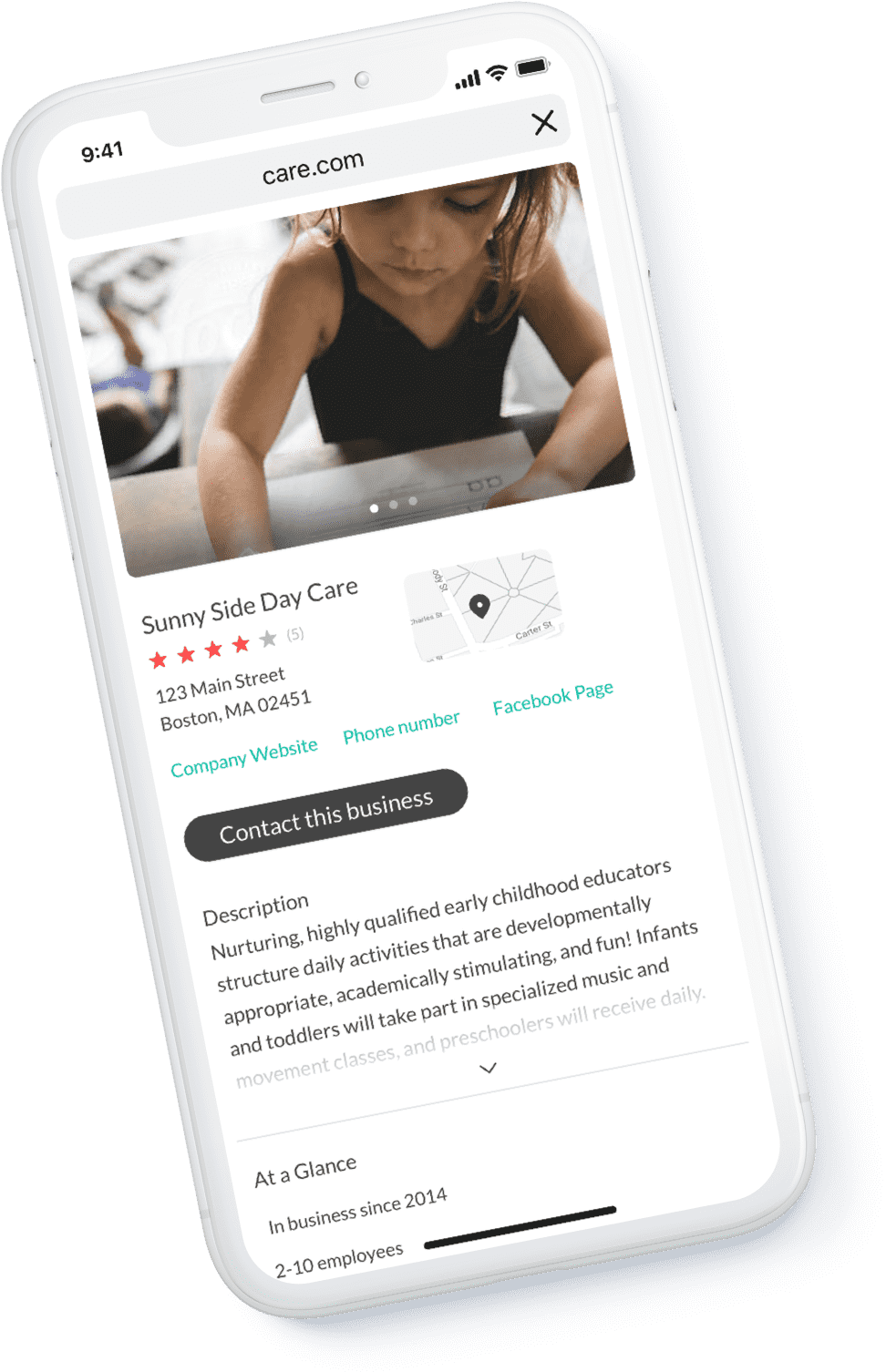 Recruiting Solutions
Find new talent for your business by posting a job for them to apply or messaging candidates directly.
Post full-time or part-time jobs
Search caregiver profiles
Connect with top candidates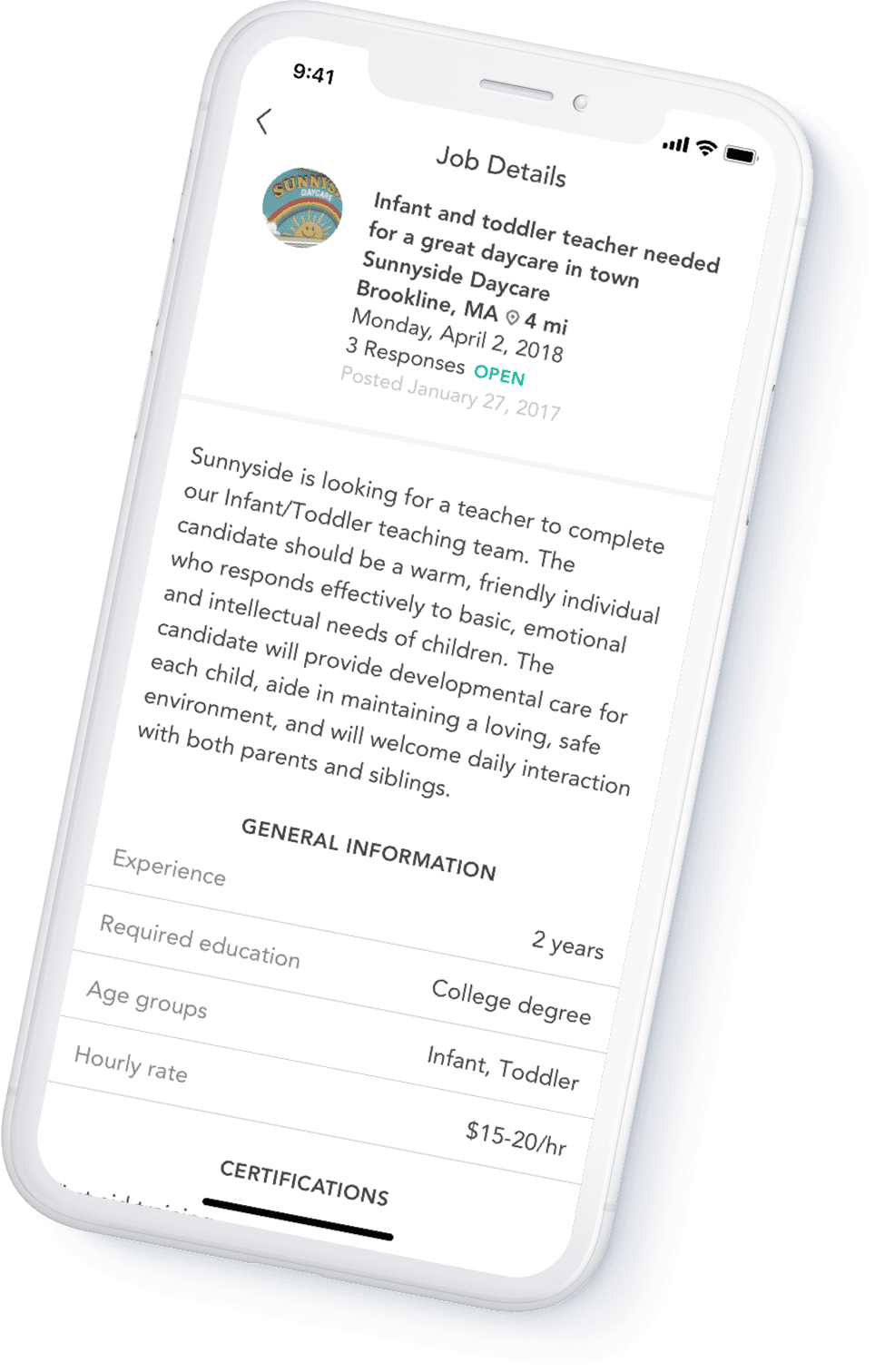 Success Stories
Don't just take our word for it. See what other businesses are saying.
Care.com has single-handedly changed the way agencies are (or should be) recruiting for nanny candidates. There is no doubt in my mind that our agency would be in a different place today without the help of Care.com's recruiting platform. My best advice is that even the most seasoned agencies should be leveraging this tool even if they think they don't need it, since sooner or later, they WILL need it!

Within a month of registering and establishing our Golden Heart Chicago page we recieved two wonderful clients. The customer service you provide is above expectations. We look forward to a long relationship.

We are very pleased with our service from Care.com. Their website is extremely user friendly. It is very easy to communicate with potential candidates. The team at Care.com is very resourceful, the customer service we received was timely and greatly appreciated.
We have a handful of wonderful caregivers that have joined us from their connection on Care.com. I look forward to finding more gems. It seems like a professional, yet caring way to connect with others that want to be in this industry.

After years of using Craigslist with dismal results, Care.com's recruiting site was very easy to use and we are able to find potential employees who live in our immediate area. It helped connect us to our 2 new (WONDERFUL) employees! Thanks Care.com